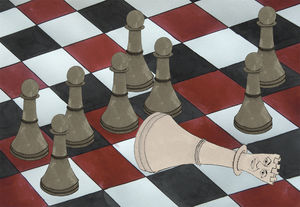 Cairo - A court ordered the dissolving of Egypt's former ruling party on Saturday, meeting a major demand of the protesters who wanted to ensure that the party that monopolized the country's politics and government for decades is definitively broken after the fall of President Hosni Mubarak.
The court verdict against the National Democratic Party appeared to signal that the Egypt's ruling military was trying to move more swiftly to meet protester demands. It came only days after the ousted Mubarak and his sons were put under detention for interrogation on allegations of corruption and responsibility for the killings of protesters by police.
The protest movement had been pushing for both steps for weeks, with little response from the Armed Forces' Supreme Council, the body of top generals that has held power since Mubarak's Feb. 11 fall. In the meantime, tensions grew between the council and the protesters, some of whom accused the generals of protecting the former president.
The tensions peaked a week ago, when troops attacked protesters massed in Cairo's central Tahrir Square in a pre-dawn raid, killing at least one.