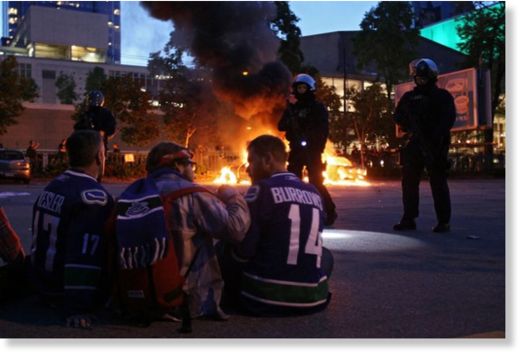 Police say 6 people have turned themselves in
The parents of a 17-year-old boy turned him in to Burnaby RCMP alleging he was involved in looting during the Vancouver riot.
The couple decided to contact police about their son after seeing photos of the looting at the Louis Vuitton store on the corner of Howe Street and West Georgia Street that were posted on the internet, RCMP said.
Police allege the teen was also linked to the destruction of a Vancouver police vehicle, which was flipped upside down during the rioting.
The youth, who cannot be named because of his age, is set to appear in court in August to answer to charges of break enter and theft, and mischief to property over $5,000.