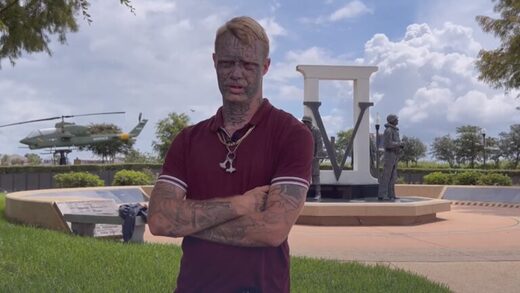 Earlier this month, Juan Sinmiedo, who runs a popular Telegram channel documenting human rights abuses in Ukraine, published an explosive
interview
with
'Boneface' - real name Kent McLellan - a 32-year-old Neo-Nazi from Florida who joined the fascist volunteer Right Sector group during the Donbass war, and returned to fight alongside the Azov Battalion in January 2022
.
The discussion with McLellan shatters many myths and lies that have been circulated about the Maidan coup, the current conflict in Ukraine, and the disturbingly strong influence of nationalist movements within the country.
McLellan, the son of the front man of Neo-Nazi rock band Brutal Attack, got involved with far-right activism while just a teenager, and
had numerous run-ins with the law for subversive, racially-charged activities. He and other members of the racist
organization
American Front were detained by the FBI in May 2012, for preparing terrorist acts against ethnic minorities in Florida.