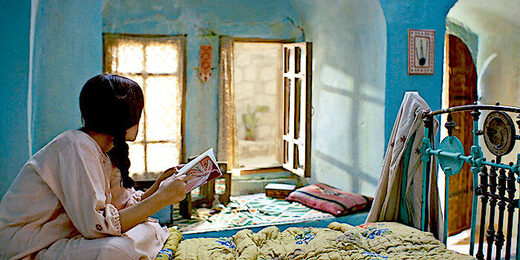 In recent weeks Israeli officials and supporters of Israel have launched a smear campaign against
Farha
, the debut film from Jordanian director Darin Sallam.
Farha
, which premiered on Netflix this week, tells the story of a young Palestinian girl who witnesses Zionist military forces kill her family during the Nakba.
The Nakba refers to the ethnic cleansing of Palestine that occurred in 1948. Historians
estimate
that about 15,000 were murdered and over 750,000 were displaced from their homes.
The film will be Jordan's official entry to the
International Feature Film category for the 95th Academy Awards
to be held in March 2023.
The story is personal for Sallam, who says its based on a friend of her mother's. Sallam
told
Deadline in a recent interview:
"She was locked up by her father to protect her life. She survived [the conflict] and she made it to Syria, where she met a Syrian girl and shared her story with her. This Syrian girl grew up, got married and had a child, and she shared the story with her daughter — and this daughter happened to be me."