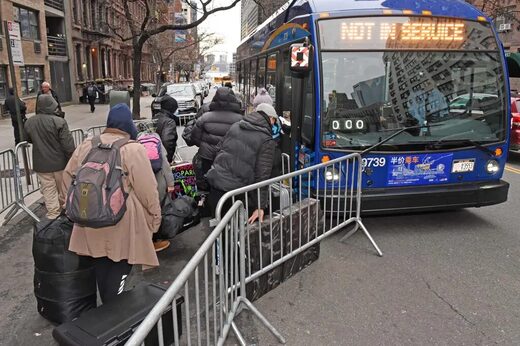 You can say this for the migrants demanding more free stuff from City Hall: They're fast learners about the new American ethos of endless entitlement.
Schooled and led by far-left activists, they arrive here within days of illegally crossing the southern border and claiming asylum, then start agitating for better accommodations in pricey neighborhoods.
Tents in the Bronx, barracks in Brooklyn
or homeless shelters
anywhere are not good enough.
Only first-class Manhattan hotels
, where the city pays upward of $500 a night per room, are acceptable.
The welcome wagon
comes with free food, free cellphones, free transit passes, free school and free health care.