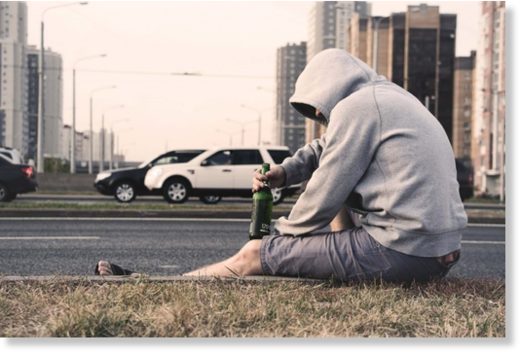 You take rehab.com — our website traffic is up 382 percent in the past 30 days with people looking for treatment for either substance abuse or mental health.'
This is a "pandemic within a pandemic," according to addiction expert Tim Ryan, who's watched the coronavirus outbreak exacerbate the preexistent opioid and mental health crises with devastating effect. Ryan, the star of A&E's 2017 "
Dope Man
" special, is the founder of
"A Man In Recovery Foundation,"
which partners with
Rehab.com.
A former heroin addict, his mission is to assist others struggling with substance abuse.
In a Friday interview, Ryan explained how
the stresses of isolation and financial trouble brought on by the pandemic are worsening addiction, both by pushing new users to abuse substances and making it more difficult for recovering addicts to stay sober.
Rehab facilities are struggling to cope with the challenges of a viral outbreak, according to Ryan, who also said alcohol and fentanyl abuse seem to be especially prevalent as the nation stays home.
"What's happening is people need purpose, they need connection, they need fellowship," he told me. "Now they're all alone."
Ryan also shared compelling advice for concerned loved ones and anyone personally struggling to stay sober during this painful and unusual time. A transcript of our conversation, lightly edited for clarity, is below.