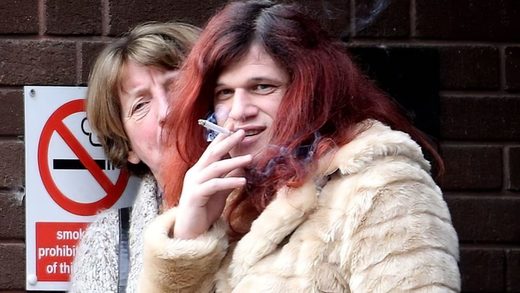 In 2015, the British Association of Gender Identity Specialists (BAGIS) submitted a
written brief
to the Transgender Equality Inquiry, which had been undertaken by the UK Parliament's Women and Equalities Committee, explaining why it was "naïve to suggest that "nobody would seek to pretend transsexual status in prison if this were not actually the case."
"There are, to those of us who actually interview the prisoners, in fact very many reasons why people might pretend this," wrote Dr. James Barrett, the President of BAGIS. "These vary from the opportunity to have trips out of prison through to a desire for a transfer to the female estate (to the same prison as a co-defendant) through to the idea that a parole board will perceive somebody who is female as being less dangerous through to a [false] belief that hormone treatment will actually render one less dangerous through to wanting a special or protected status within the prison system and even (in one very well evidenced case that a highly concerned Prison Governor brought particularly to my attention) a plethora of prison intelligence information suggesting that the driving force was a desire to make subsequent sexual offending very much easier, females being generally perceived as low risk in this regard."
The idea that many male offenders would opt to serve their sentences in women's correctional facilities is not something that should shock a thinking person.
But it appears that common sense is forgotten once the words "gender identity" are invoked. Male offenders, including violent offenders and sex offenders, currently are incarcerated in women's prisons in various western jurisdictions. This policy has been adopted in numerous countries under the guise of tolerance.
Recently, Ireland had its
first transfer
, when a fully intact male sex offender was placed in a women's prison in Limerick. The California Senate also
recently voted
in favour of such accommodations.
This policy often is referred to as "self ID." It means that your status as a male or female is determined by your belief (or claim) about your sex and not by your actual biology.