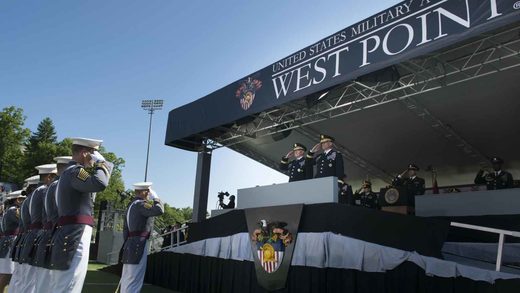 If you are a good, committed cultural Marxist and your mission is to help dismantle the cultural, economic, and power structures in the capitalist West from within, how do you undertake such a grand task? How do you subvert an entire civilization? You undermine its foundations, and the most basic building block of all is the nuclear family.
To deconstruct the family successfully, you must subvert masculinity, because masculinity is the warrior spirit of that nuclear family. To emasculate a civilization, you indoctrinate its youth to believe that the natural traits typically associated with masculinity - such as aggression, competitiveness, and emotional self-control - are poisonous to society and even to boys and men themselves.
You convince men - especially society's warriors - to reject their very nature altogether.
This January, cadets at West Point, the United States Military Academy, were required to attend educational events for "
Honorable Living Day
," the academy's third such day hosted during the short tenure of Superintendent Lt. Gen. Darryl A. Williams. The first was held last February and focused on eliminating sexual assault and harassment at the academy, which has been co-ed since 1976. The second, held last semester, called upon cadets, staff and faculty to improve the culture in order to combat sexual assault further.
At this most recent Honorable Living Day, the goal was to "expand the discussion beyond sexual assault and talk about how all aspects of the community can come together and promote an atmosphere of honorable living to include diversity, inclusion and acceptance of people from differing backgrounds, races and genders." Lt. Gen. Williams
described
the curriculum as being "connected" to improving combat readiness.