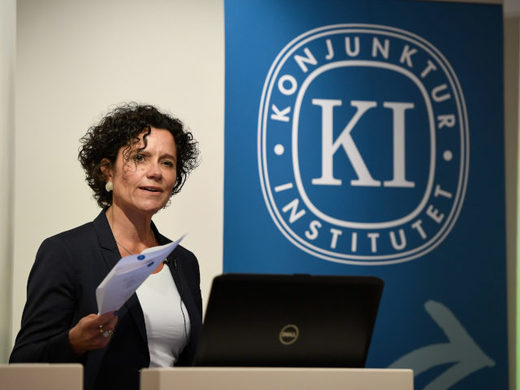 With growth faltering nationally, and the prospect of hard Brexit and a global trade war on the horizon, is it time for Sweden to start getting ready for an economic downturn?
Ylva Hedén Westerdahl, head of forecasting at the National Institute of Economic Research, said
Swedes should not think today's good times will continue forever
. While external shocks like Brexit or a trade war will only hit exporters directly, indirectly
they could push down house prices, destabilize financial institutions, make salary growth stagnate and cause rising unemployment
. "When house prices fall, then house-owners start to feel poorer and so they cut their consumption and start to save more," she told the TT news agency.
Another big worry for the property market is whether the large numbers of newly built houses shortly to come onto the market will be sold. "The question is how they are going to be sold," Westerdahl said. "Overproduction means that housing investments and prices could fall even more." But banks are not as exposed to mortgages as they were in the run up to the 2007 and 2008 financial crisis.