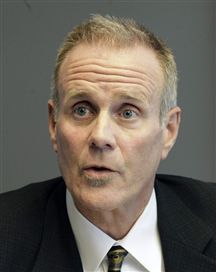 Portland, Oregon - A Scouts leader in Portland, Oregon, subjected a boy to hundreds of instances of fondling, sodomy, oral sex and masturbation in the 1980s, even though Scout and Mormon Church leaders had been warned for years that the man was an abuser, a suit filed Tuesday alleges.
In all, the suit says, there were 14 reports of sexual abuse or inappropriate behaviour on the part of the man before the boy joined a Cub Scout den in 1981.
The suit seeking $5.2 million from the Scouts was filed by Portland lawyers Kelly Clark and Paul Mones, who won a major abuse suit against the Scouts last year and have continued to file similar suits.
The victim, Clark said, is a member of the armed forces, in his mid-30s who is "emotionally shut down" and trying to come to terms with the abuse, Clark said. He has a history of troubles with relationships and authorities, Clark said.