Thousands of Iraqis have taken into the streets in the western city of Fallujah to celebrate the withdrawal of US troops from the country.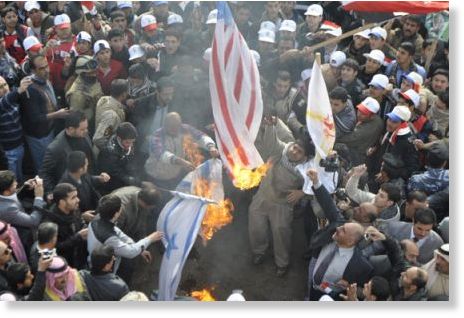 Burning US and Israeli flags and carrying photos of Fallujah residents killed by US forces after the 2003 US-led invasion, the demonstrators on Wednesday described resistance against American invaders key to their country's freedom.
The demonstration was dubbed the first annual "festival to celebrate the role of the resistance".
"Celebrations mark a historical day for the city of Fallujah and we should remember in pride the martyrs who sacrificed their blood for the sake of this city," Reuters quoted Dhabi al-Arsan, deputy governor of Anbar province, as saying.