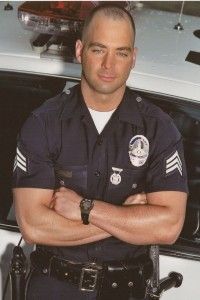 The Los Angeles City Council on Tuesday approved a $1.5 million settlement in a case involving a gay police officer who alleged he was the victim of harassment and retaliation by a supervisor.
Sgt. Ronald Crump, who will resign from the department as part of the settlement, filed the complaint in 2009 after he was ordered transferred from the media relations section and after he said his supervisor, Lt. John Romero, made derogatory remarks about his sexuality.
Crump worked in the media relations section from December 2008 through July 2009, when he was transferred to Skid Row.