Society's Child
---
Miguel Llanos & Elizabeth Chuck
NBC News
Fri, 16 Nov 2012 10:55 UTC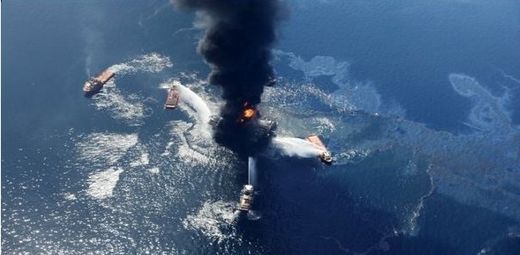 Two workers were missing and 11 were airlifted to hospitals Friday after an explosion and fire aboard an oil rig in the Gulf of Mexico, the U.S. Coast Guard said. Earlier reports from local officials said two workers had died, but the Coast Guard could not confirm that.
Rescue crews searched the Gulf some 17 miles southeast of Grand Isle, La., for the missing workers. At least four of the injured are in critical condition, according to Jefferson Parish Emergency Management.
The fire was later extinguished, Coast Guard Capt. Ed Cubanski told reporters, and the platform appears to be structurally sound. Twenty-two people had been aboard the rig at the time of the accident.
The platform was not actively producing oil and a sheen spotted in the water was probably from an estimated 28 gallons of oil that could have spilled when a pipe ruptured, Cubanski said.
---
Caspar Melville
X Index
Fri, 16 Nov 2012 12:41 UTC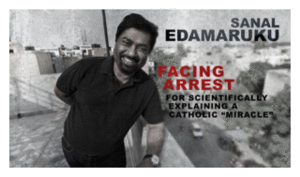 Catholic groups in India have brought blasphemy charges against Sanal Edamarauku, the country's most prominent rationalist. They may get more than they bargained for, says Caspar Melville.
Sanal Edamaruku is facing up to three years in an Indian jail for telling the truth.
For the past two decades Edamaruku, president of the
Indian Rationalist Association
, has been spearheading a campaign of de-mystification and public education aimed at undermining the power of the fake gurus and God-men who still wield considerable power in India. In a never-ending series of rationalist roadshows Edamaruku and his merry band of debunkers have traversed India, setting up on street corners in big cities and small towns. On first glance they are no different from the travelling shows of the sadhus and gurus who criss-cross India performing miracles for cash. The rationalists perform a series of these same "miracles" - coconuts crack open and appear to bleed, beds of nails are reclined on, bodies levitated under sheets, flesh pierced without blood. Once the crowd is sufficiently enraptured, the curtain is dropped, and Edamaruku's team explain that each miracle is a trick, and how that trick is performed. When they pack up, they leave ordinary Indians inoculated against the tan-tricks and supernatural claims of the fakirs, and better informed about basic scientific processes. "What may look like Sunday entertainment for children," Edamaruku says, "is nothing less than breaking the little hook on which the god-men's enormous power, and the fate of their victims, hangs."
In recent years the roadshow has moved into the TV Studio. Edamaruku has become something of a star, the hardest working man in the debunking business - last year he estimates he did 200 appearances. He is usually called on to pour cold water on supernatural claims. In one famous instance,
the "Great Tantra Challenge" of 2008
, he challenged the self-styled guru Pandit Surinder Sharma to prove his claim that he was so powerful he could kill with the power of his mind. After several hours of trying to kill Edamaruku he was forced to withdraw, utterly deflated.
Alongside vanquishing charlatans Edamaruku delights in debunking miracles - revealing the mundane scientific processes that lie behind these supposed supernatural events. The statue of Ganesh that actually drinks milk? No, capillary action as the stone dries. The coconut that rolls by itself compelled by mystical force? Nope, there's a mouse inside. A statue of Christ dripping holy water? Sorry, it's just a leaky tap.
---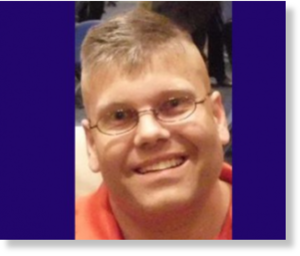 A former U.S. Marine, who was left in a wheelchair following his service in Afghanistan, is filing a lawsuit alleging he was injured and left soaked in his own urine after he was mistreated by airline and airport workers at O'Hare International Airport nearly two years ago.
WBBM Newsradio's Terry Keshner reports former Marine Sgt. Joseph Smith was wounded in Afghanistan in 2004, and confined to a wheelchair.
Smith is suing Air Serv Corporation and United Airlines for $300,000 in damages, claiming an Air Serv employee carelessly dumped him out of his wheelchair at O'Hare in November 2010, after ignoring warnings a wheel had become stuck.
---
.
Florida - A man was arrested for cutting almost all of his girlfriend's nose off after she refused to have sex with him, Fort Lauderdale Police said.
Ricardo Salamanca, from Plantation, faces a charge of aggravated battery causing bodily harm and remains in jail on $75,000 bond on Wednesday. It wasn't immediately known if he had an attorney.
On Oct. 28, the victim was taken to North Broward Hospital for surgery to have her nose reattached.
"The victim's nose was severed down to the sinus cavity where the victim's nose was only attached by a thread," the complaint affidavit said.
The woman identified Salamanca as the person who did this to her, authorities said.
---
Kevin Dolak
abc News
Thu, 15 Nov 2012 00:00 UTC
A 17-year veteran deputy with the Los Angeles County Sheriff's Department is being held on murder charges in connection with a June homicide in the Sylmar section of L.A.
Francisco Gamez, 41, was booked by the LAPD Wednesday on charges of murder, attempted murder and use of a firearm during the commission of a felony. Gamez is being held on $4 million bail. He was not on duty at the time of his arrest.
Gamez is accused of involvement in the June 17 murder of 38-year-old Armando Casillas, who was shot dead outside of his parents' Sylmar home.
"I heard gunshots, came out, and I saw my brother lying on the grass, unconscious," Marylou Casillas, the victim's sister,
told KABC
.
Another person was shot at during the homicide but was not injured, police said.
---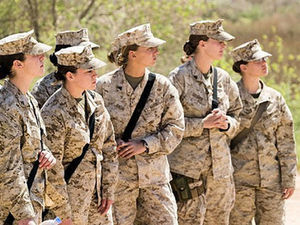 An investigation into misconduct by Air Force trainers at a Texas base found that at least 48 female students were victims of sexual assault or other transgressions by their instructors, according to a report released Wednesday that dissected the culture that enabled
the worst military sex-abuse scandal in recent history
.
The investigation, sparked by a rape allegation at Lackland Air Force Base in June 2011, has ensnared 23 trainers who were found to have engaged in inappropriate behavior ranging from sexual assault to online flirtation with students between October 2010 and June 2011.
The Air Force report said that at least 13 trainees were victims of sexual assault during that period, including six who were abused by the same instructor. Instructors had inappropriate relationships with 26 trainees that involved some form of physical intimacy, and they engaged in improper relationships with nine students that did not include physical contact, according to the investigation.
The report said that sexual misconduct at the San Antonio base, where roughly 500 trainers teach about 35,000 cadets each year, is "as abhorrent as it is rare" but noted that the scope of the problem has nonetheless become of great concern to senior leaders.
"It tears the fabric that holds us together as an Air Force because it destroys our trust, faith and confidence in each other," the report said.
---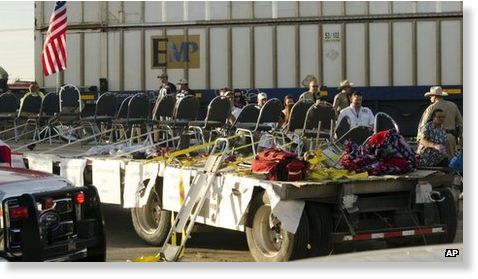 A freight train in Texas has crashed into a parade float, killing four people and injuring 16 others.
The crash happened at a railroad crossing in the city of Midland, as the flat-bed truck was on its way to an event honouring wounded US veterans.
The crossing gate and lights were reportedly working and an investigation is under way. One eyewitness said the float became stuck at the crossing.
The veterans and relatives were heading to a banquet, which has been cancelled.
---
RT
Thu, 15 Nov 2012 00:00 UTC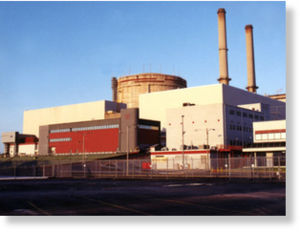 The US Nuclear Regulatory Commission has ordered engineers at a power plant in South Carolina to act urgently on cracks that have appeared in a reactor head there that could increase the likelihood of an atomic disaster.
The group that ensures safe and sound nuclear facilities across the US says they don't believe the public needs to worry as of now about cracks discovered at the SCE&G plant in Jenkinsville, SC, but that could change if action isn't taken immediately.
According to
The South Carolina State
newspaper, the SCE&G plant told the commission that they would make repairs in order to satisfy their concerns in an October 30 statement delivered to the NRC. Confirming this week, a spokeswoman for the atomic energy plant said that they have indeed begun fixing the cracks.
Those repairs, say the NRC, will be a good fix for the moment, but might not necessarily relieve them of future concerns.
"The situation ... indicates to me that the best and safest fix is for the old, cracked vessel head to be taken out of service and replaced," anti-nuclear activist Tom Clements tells
The State
.
---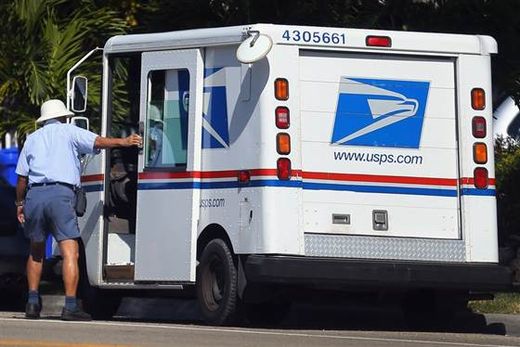 The struggling U.S. Postal Service on Thursday reported an annual loss of a record $15.9 billion -- more than triple its $5.1 billion loss last year.
The financial losses for the fiscal year ending Sept. 30 capped a tumultuous year in which the Postal Service was forced to default for the first time on billions in payments to avert bankruptcy.
Much of the red ink was due to mounting costs for future retiree health benefits, which made up $11.1 billion of the losses. Without that and other related labor expenses, the mail agency sustained an operating loss of $2.4 billion, lower than the previous year.
Postmaster General Patrick Donahoe said the agency has been able to reduce costs significantly by boosting worker productivity. But he said the mail agency has been hampered by congressional inaction on a postal overhaul bill that would allow it to eliminate Saturday mail delivery and reduce its $5 billion annual payment for future health benefits.
---