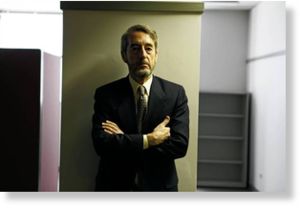 Legislature stripped funding for commission, which is to submit its first recommendations Tuesday
On Tuesday, a state commission set up to investigate claims of police torture will refer its first cases to Cook County's chief judge, beginning to fulfill its mandate to plumb one of Chicago's most stubborn scandals by making recommendations for legal relief.
Then it will go out of business.
The Illinois Torture Inquiry and Relief Commission was approved by the Legislature and signed into law by Gov. Pat Quinn in the summer of 2009, a response to the long-standing scandal around former Chicago police Cmdr. Jon Burge and many of his subordinates, who were accused of torturing suspects to get confessions. After appointing a slate of commissioners and hiring a small staff, it launched investigations of its first cases in September.
Its budget last year: $150,000. Its proposed budget for the coming year, which called for adding a staff attorney: $235,000.
The state House and Senate, however, voted last week to strip the commission of its funding, meaning it will go out of business June 30, although the law that gave the commission its existence will remain on the books. The panel's eight voting members, led by a former judge and including a former public defender and former prosecutor as well as three non-attorneys, were unpaid, said David Thomas, the executive director.
Thomas said he is unsure why the funding was cut or how it happened. He simply got notice that the money would not be there.