After being charged with ... sexual assault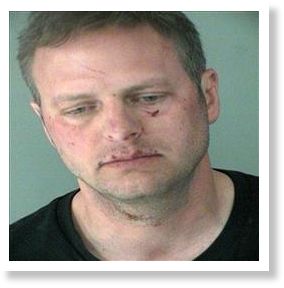 The first rule of preventing sexual assault: don't sexually assault people. That's some free advice for the head of the US Air Force's Sexual Assault Prevention and Response Office, who was removed from his post today after being charged with sexual battery,
NBC
reports. Lt. Col. Jeff Krusinski, 41, allegedly approached a woman in a parking lot in Arlington, Virginia, early Sunday morning and grabbed her breasts and buttocks.
According to the
police report
, he was drunk and she fought him off before calling the cops - scratches can be seen on his face in his mug shot.