In new tell-all, former defence attorney Jose Baez accuses father George Anthony of sexually abusing Casey
Also says that Casey suspected that George had fathered Caylee
On July 5, 2011, a jury sensationally acquitted Anthony of all three charges which together carried the death penalty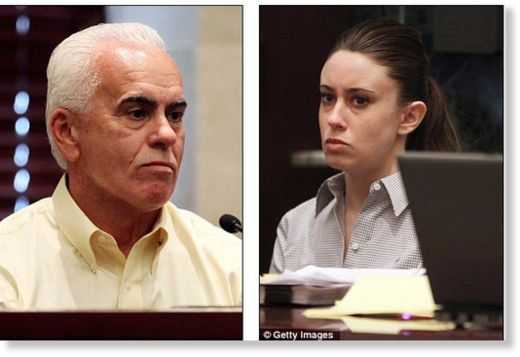 Casey Anthony, dubbed the most hated mother in America, had suspicions that she and her daughter Caylee shared the same father, according to her former defence attorney.
In his explosive new tell-all, the Florida woman's lawyer Jose Baez accuses George Anthony of abusing his daughter, and speculates that George could have murdered 2-year-old Caylee to hide evidence of abuse.
Casey was sensationally acquitted of murdering her daughter after a highly-publicised trial last July.
In his book,
Presumed Guilty, Casey Anthony: The Inside Story

, Baez reveals aspects of the Anthony's private lives that were not looked into during the trial.