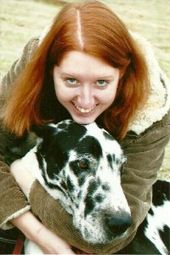 A Georgia college student who cared for abandoned animals for nearly a decade was attacked and killed by a dog, police said.
Rebecca Carey, 23, was killed at her Decatur home sometime over the weekend, MyFoxAtlanta.com reports.
Authorities said Carey, who worked with dogs since she was a young teenager, had five dogs living with her at the time of her death. They included a pit bull, which she had owned for six years, a boxer mix and a Presa, a large Spanish breed. She was also dogsitting another Presa for a friend.
Carey's body was discovered Sunday afternoon after she failed to show up for work at Alpharetta's Loving Hands Animal Clinic. The dogs that she was caring for in her home were euthanized on Wednesday. It was unclear which dog killed Carey.