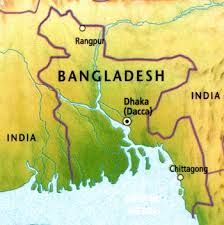 Consumers were hit with increased costs of living by as much as 11 percent in 2013 on the back of rising house rent, utility bills and prices of various essential food items.
"House rent is rising, keeping pace with the spiralling costs of fuel, electricity, water and commodities," the Consumers Association of Bangladesh (CAB) said in a statement yesterday.
The consumer rights campaigner prepared a report taking into account the costs of 114 food items, 26 essential commodities and 10 utility services, the findings of which was released yesterday.
It estimated the cost of living based on weights of commodities and services in the consumer basket and found that it soared 11 percent in 2013 from the previous year.
The prices of food and services rose 12 percent and house rent 10.9 percent in the course of the year.
"Home owners disregard the existing rules for hiking house rents and do as they wish. As a result, many families were forced to shift to suburbs from the main town," CAB said, while urging the government to revise the house rent law of 1991 for public's best interests.
The cost of electricity and fuel also increased in 2013, by 7.3 and 5.65 percent respectively, and water also became dearer.