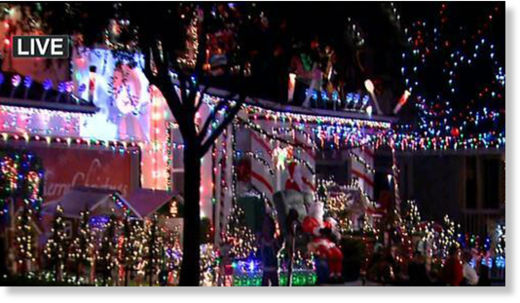 Orange County is threatening substantial fines to one neighborhood over their extreme Christmas decorations.
Twenty-one residents in Baudin Circle in Ladera Ranch say they received letters from the Orange County Public Works department, stating that their lights are safety hazards. Some homeowners at Baudin circle have taken pride in putting together an impressive Christmas lights show for ten years.
"We had to take down any cords that ran across our sidewalk, as well as any of the roads," resident Jeff Stover said.
The fines are said to be in the amount of $500 per day if the lights are not taken down by 10:00 a.m. on Wednesday.