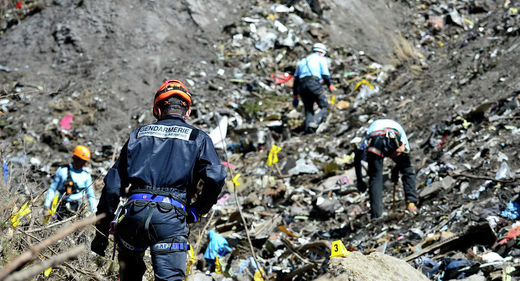 The second black box from the Germanwings Airbus A320 plane that crashed in the French Alps en route from Barcelona to Dusseldorf on March 24 has been found Thursday, according to prosecutors.
Marseille Prosecutor Brice Robin has confirmed Thursday that the flight data recorder had been recovered from the crashed Airbus. The second recorder contains specific parameters of the aircraft during the flight, including its speed, altitude and flight direction.
Officials hope that the second black box, the flight data recorder, would unveil more details about the catastrophe that had left 150 people aboard the flight dead.