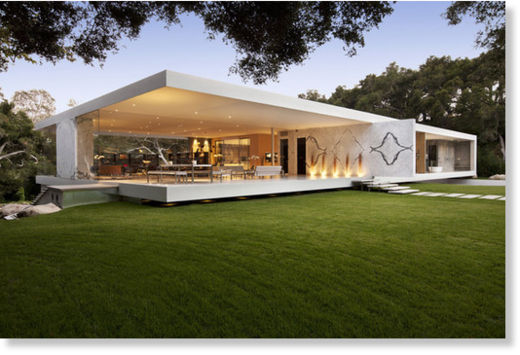 Moats, walk-in safes, wellness suites and dental chairs are among the features that home designers and builders use to capture the imaginations of wealthy buyers.
If you thought Southern California mansions could hardly get more outlandish, consider the latest must-have feature: A moat encircling the property.
Other exclusive amenities include dental chairs, botox stations and wine "cellars" that somehow made their way into the kitchen. It's all part of growing competition among designers, architects and developers for the attention of ultra-wealthy buyers.
Moats are making their biggest splash since medieval times.
At Jennifer Lopez's former home in Bel-Air, which recently resold for $10 million, an arched footbridge and a cobblestone driveway cross a stone-lined waterway that encircles the French-style villa.
In Brentwood, supermodel Gisele Bundchen and New England Patriots quarterback Tom Brady included the water element at their newly completed European-style estate. Luckily for the neighbors, the couple's moat looks more like a winding stream than a means of defense.