Society's Child
In Washington state, some sick kids have been denied specialty care due to Obamacare, a local news outlet reports:


---
Jake Grovum
USA Today
Sat, 01 Feb 2014 06:15 UTC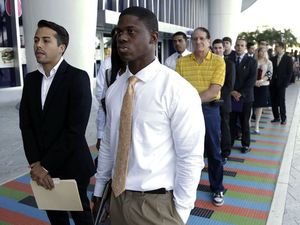 In 28 states, a third or more of the unemployed have been without a job for six months or longer, leaving them with no unemployment insurance safety net following the expiration of extended benefits in December.
In New Jersey, Florida and the District of Columbia, nearly half of the unemployed have been out of work for longer than 26 weeks, according to an analysis from the Economic Policy Institute of data from the U.S. Census Bureau and Bureau of Labor Statistics. Among all 50 states and D.C., the average is 33%.
Before the Great Recession, the highest the long-term joblessness share ever reached was 26% in mid-1983, according to the EPI analysis. Today, 41 states and D.C. have shares of long-term unemployment above that level.
The prevalence of long-term unemployment nationwide and in many states underscores the arguments safety-net advocates and many on both sides of the aisle in Congress made for extending the benefits before they expired.
---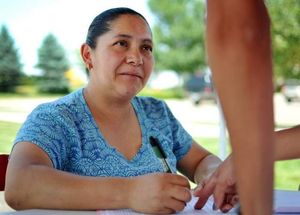 Center organizers say donations have dropped due to perceptions that federal reforms will cover women's health care needs.
Women's Resource Center closed its doors suddenly Friday, saying that federal health-care reforms have changed donor perceptions of the need to support affordable women's health care services.
The Fort Collins nonprofit, which has provided a wide array of bilingual health and human services primarily for uninsured or underinsured women, has operated in Larimer County since 1975. Its programs focused on prevention of breast, cervical, ovarian and reproductive cancers, dental health and diabetes education and mental health services.
"The perception among many of our previous grantors seemed to be that Obamacare would now be able to provide for all women's health needs,
" the nonprofit's board said in a written statement released Friday. "We started to develop a program to provide short-term crisis management for women who needed assistance with prioritizing and finding solutions to many of life's difficulties, especially mental health issues."
---
East Rutherford, NJ - Attendees to Super Bowl XLVIII will witness yet another exposé of excessive security and infringements of civil rights.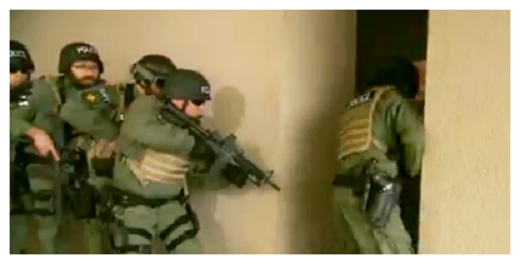 Fans entering MetLife Stadium will be stopped at checkpoints, searched, put through metal detectors, and filmed. Their vehicles may be inspected and their possessions will be limited to what they can fit into a single clear plastic baggie. This treatment has become the norm for the NFL.
The New Jersey State Police Department blog
describes the process of entering the stadium on game day
:
Fan screenings begin at 2 p.m. on game day. Fans will enter heated welcome pavilions at MetLife Stadium, where they can expect to encounter walk-through metal detectors, X-ray machines, K-9 dogs and pat-down searches. They are encouraged to arrive early to avoid delays and to speed up stadium entrance.
"We are xraying every piece of equipment, every cargo, every beverage, seat cushion, every piece of merchandise, food... everything that is going in the stadium has to be x-rayed before it goes in," Kevin McCabe, Chief of the U.S. Customs and Border Protection agency told
Fox
.
While there is no specific threat posed to the game, security is preparing for bombings and shooters. "I would list them in priority order being a suicide bomber, a vehicle laden with explosives and a mass shooter or mass shooters similar to the Kenyan mall, or the Mumbai incidents,"
said Ed Hartnett
, former head of the NYPD Intelligence Unit.
There will be roughly
3,000 security guards and 700 cops inside the stadium
. SWAT teams will be present at the game and high-altitude sniper nests will be set up above the fans, where sharpshooters can peer down at the crowd with high powered rifles.
"If you have an active shooter or you have anyone who may have a bomb. Snipers have a better angle then anyone who is on the ground to actually hit that target," explained Agent Jonathan Gilliam
to MY9NJ
.
---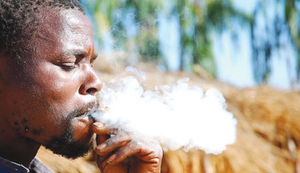 Following rising threats smoking pose to smokers and non-smokers alike, the Lagos House of Assembly unanimously passed a private bill for a law to prohibit smoking in designated places and vehicles in the state. The bill, currently awaiting Governor Babatunde Fashola's assent, has indeed earned the support of most Lagos residents, writes Gboyega Akinsanmi
On January 21, the Deputy Speaker of Lagos State House of Assembly, Hon. Taiwo Kolawole, banged the assembly's gavel on the table. It was however not before all the lawmakers in the chamber had unanimously chorused 'ayes' that evening. It was a thunderous 'ayes' for the passage of a bill for a law to prohibit smoking in public places across the state. Even though not less than two lawmakers in the assembly smoke, the bill eventually sailed through.
When it finally comes into force, it will be unlawful to smoke in the presence of a child. Beside that, it will become illegal to smoke in more than 18 places, which are listed in the schedule of the bill. Indeed, the essence of the bill, according to its sponsor, Hon. Olusegun Yishawu, is not really to prohibit smoking across the state. Rather, he argued, it was designed to protect residents who are non smokers from the lethal effects of second-hand smoke.
---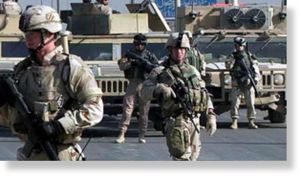 The US Justice Department has filed a lawsuit against certain American and foreign companies for defrauding the US Army between the years 2003 and 2004.
According to the suit, US troops deployed to Iraq during that time were fed ice shipped in unsanitized containers which were used as temporary morgues.
KBR and two foreign companies used "refrigerated trailers to transport ice for consumption by the troops that had previously been used as temporary morgues without first sanitizing them," the suit states.
"Sometime around July 2003, while [refrigerated trailer] R-89 was being used as a morgue, the refrigeration motor broke down, leading KBR to send it back to Kuwait for repairs," the suit adds.
---
Megha Rajagopalan
Reuters
Wed, 29 Jan 2014 10:01 UTC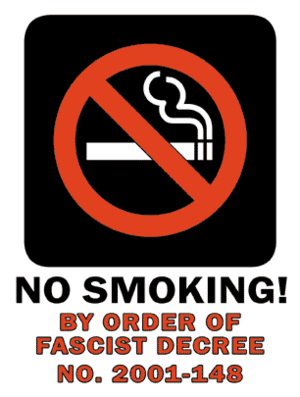 China has banned smoking in schools, state media reported on Wednesday, the latest step in a government drive to kick the country's pervasive tobacco habit.
Despite years of campaigning by health activists, China is the world's largest consumer of cigarettes and smokers can be spotted everywhere, even in schools and hospitals.
But with a huge public health burden looming ever larger, China has recently intensified efforts to stamp out smoking.
The State Council, or cabinet, is aiming for a nationwide ban on smoking in public places this year, and several cities have already introduced anti-smoking regulations.
But critics say authorities only enforce bans sporadically, if at all, and it is common to see people puffing away in front of no smoking signs.
The latest ban, imposed by the Ministry of Education, covers kindergartens, elementary and middle schools, and vocational schools. Universities must set up smoking areas and forbid lighting up in academic buildings.
Anti-tobacco efforts have been hampered by the country's powerful tobacco monopoly, health campaigners say, which pays hundreds of billions of yuan in taxes every year.
---
Elisha Fieldstadt
NBC News
Sat, 01 Feb 2014 09:13 UTC
Disturbing new video showing a Michigan police officer hacking off the hair weave of a young woman arrested in November is stirring controversy on social media.
In the video, Charda Gregory, 23, of Detroit is tied in a restraining chair by four officers in Warren, Mich., before a female officer rips and cuts at her long braids. Gregory appears to protest and react physically, but the officer doesn't stop until the entire weave is removed from her head.
Gregory was arrested for allegedly damaging a motel room and police car in suburban Detroit, but charges against her were dropped, according to NBC affiliate
WDIV
.
Police Officer Bernadette Najor, who administered the violent haircut, said she did so because weaves pose a suicide risk, WDIV reported. Najor was suspended and later fired.
At the time, Warren Police Commissioner Jere Green said Najor clearly violated policy.
"There's a real simple thing: it's called right and wrong. And to me this is something that I won't tolerate, I don't think the citizens of Warren will tolerate it,"he said. "We are always in the process of reviewing things that happen and trying to make ourselves better and more responsible to the people we work for."
---
Josh Gerstein
Politico
Tue, 28 Jan 2014 12:30 UTC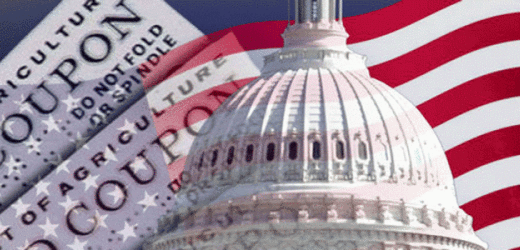 A federal appeals court has rejected the Obama Administration's attempt to keep secret the government's data on how much individual retailers take in from the food stamp program.
In a ruling Tuesday, the U.S. Court of Appeals for the 8th Circuit turned down the U.S. Department of Agriculture's arguments that a provision in federal law protecting retailers' application information from disclosure also barred disclosure of how much the feds pay out to specific businesses.
"Because the retailer spending information is not 'submit[ted]' by 'an applicant retail food store or wholesale food concern...' the information is not exempt from disclosure. The department, not any retailer, generates the information, and the underlying data is 'obtained' from third-party payment processors, not from individual retailers," Chief Judge William Jay Riley wrote in an opinion joined by Judges Steven Colloton and Jane Kelly.
The judges acted on an appeal filed by South Dakota's Argus Leader newspaper after the USDA turned down the paper's Freedom of Information Act request for Supplemental Nutrition Assistance Program payments to individual retailers on an annual basis from 2005 to 2010. A district court judge agreed with the federal government's argument that part of the food stamp program statute barred such disclosure, making the data exempt from FOIA.
---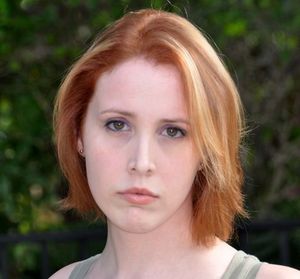 What's your favorite Woody Allen movie? Before you answer, you should know: when I was seven years old, Woody Allen took me by the hand and led me into a dim, closet-like attic on the second floor of our house. He told me to lay on my stomach and play with my brother's electric train set. Then he sexually assaulted me. He talked to me while he did it, whispering that I was a good girl, that this was our secret, promising that we'd go to Paris and I'd be a star in his movies. I remember staring at that toy train, focusing on it as it traveled in its circle around the attic. To this day, I find it difficult to look at toy trains.
For as long as I could remember, my father had been doing things to me that I didn't like. I didn't like how often he would take me away from my mom, siblings and friends to be alone with him. I didn't like it when he would stick his thumb in my mouth. I didn't like it when I had to get in bed with him under the sheets when he was in his underwear. I didn't like it when he would place his head in my naked lap and breathe in and breathe out. I would hide under beds or lock myself in the bathroom to avoid these encounters, but he always found me. These things happened so often, so routinely, so skillfully hidden from a mother that would have protected me had she known, that I thought it was normal. I thought this was how fathers doted on their daughters. But what he did to me in the attic felt different. I couldn't keep the secret anymore.
---