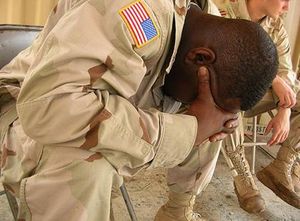 The number of Army leaders who believe that the largest military branch is heading in the right direction has hit an all-time low, according to an independent survey of 17,000 commissioned and non-commissioned officers.
In a global survey conducted in November and December of 2011, only 26 percent of Army leaders who participated agreed with the statement that the Army "is headed in the right direction to prepare for the challenges of the next 10 years."
That compares to 33 percent who agreed with that statement in 2010 and 38 percent in 2006.
The survey was taken in the midst of more than a decade of war, a shrinking force and the development of a new U.S. defense strategy, announced by President