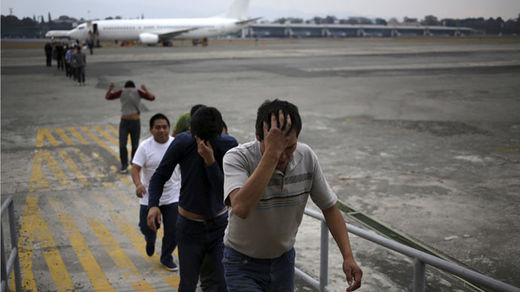 The majority of US voters think their government should be more aggressive about deporting illegal immigrants, dislike automatic citizenship, and oppose President Obama's amnesty plan, a new survey shows.
A Rasmussen Reports nationwide phone
survey
found that 62 percent of likely voters polled believe the government is "not aggressive enough" in deporting illegal immigrants and should do more. This is an increase from 56 percent in last November's poll and from 52 percent last April. Only 15 percent think the current number of deportations is "about right."
Fifty-one percent of respondents disagreed that illegal immigrants with American-born children should be exempt from deportation - as proposed by the president's amnesty plan - while only 32 percent agreed. In November, those percentages were 42 and 38 respectively.