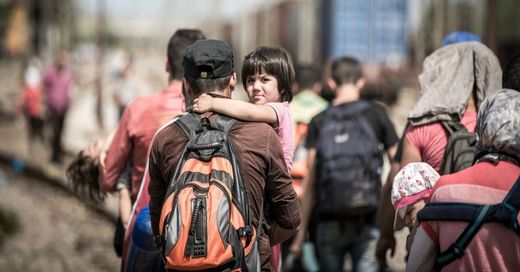 It's a crisis of record proportions that is being met with global "callous indifference" and failed, dehumanizing responses, human rights experts say.
The crisis,
described
as Europe's worst refugee crisis since World War Two, involves hundreds of thousands of people fleeing conflict, many from Syria, Afghanistan, and Pakistan, trying to reach safety in Europe.
For some, the journey reaches a fatal end. As the
Associated Press
notes, the deaths come "by land and sea."
Austrian officials
said
Friday that 71 likely
Syrian
refugees, including eight women and three children, died in the back of a truck that was abandoned in Hungary.