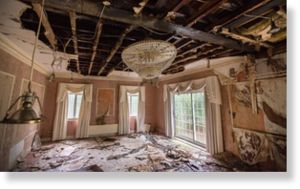 A third of the mansions on the most expensive stretch of
London
's "Billionaires Row" are standing empty, including several huge houses that have fallen into ruin after standing almost completely vacant for a quarter of a century.
A Guardian investigation has revealed there are an estimated £350m worth of vacant properties on the most prestigious stretch of The Bishops Avenue in north London, which last year was ranked as the second most expensive street in Britain.
One
property
owner, the developer Anil Varma, has complained that the address has become "one of the most expensive wastelands in the world". At least 120 bedrooms are empty in the vacant properties.