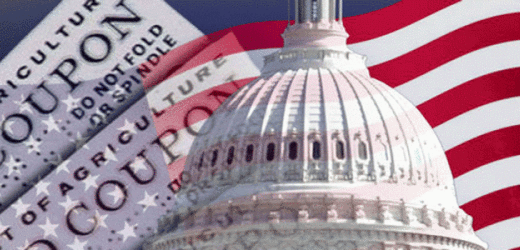 A federal appeals court has rejected the Obama Administration's attempt to keep secret the government's data on how much individual retailers take in from the food stamp program.
In a ruling Tuesday, the U.S. Court of Appeals for the 8th Circuit turned down the U.S. Department of Agriculture's arguments that a provision in federal law protecting retailers' application information from disclosure also barred disclosure of how much the feds pay out to specific businesses.
"Because the retailer spending information is not 'submit[ted]' by 'an applicant retail food store or wholesale food concern...' the information is not exempt from disclosure. The department, not any retailer, generates the information, and the underlying data is 'obtained' from third-party payment processors, not from individual retailers," Chief Judge William Jay Riley wrote in an opinion joined by Judges Steven Colloton and Jane Kelly.
The judges acted on an appeal filed by South Dakota's Argus Leader newspaper after the USDA turned down the paper's Freedom of Information Act request for Supplemental Nutrition Assistance Program payments to individual retailers on an annual basis from 2005 to 2010. A district court judge agreed with the federal government's argument that part of the food stamp program statute barred such disclosure, making the data exempt from FOIA.