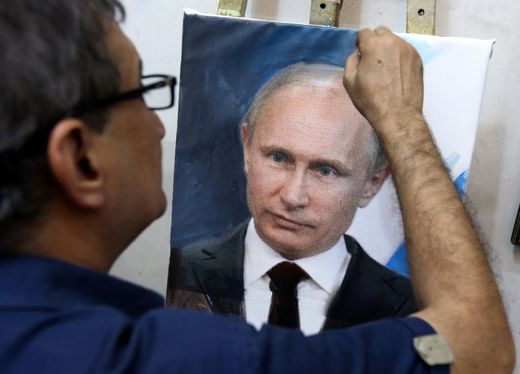 Russian President Vladimir Putin's bullish entry into the Syrian conflict has worked wonders for his popularity in neighbouring Iraq,
where some await "Hajji Putin" like a saviour.
Sitting at his easel in his central Baghdad workshop, painter Mohammed Karim Nihaya touches up a portrait of Putin he copied from the Internet.
"I have been waiting for Russia to get involved in the fight against Daesh," he says, referring to the Islamic State group that last year declared a "caliphate" straddling Iraq and Syria.
"
They get results
. The United States and its allies on the other hand have been bombing for a year and achieved nothing," the bespectacled artist says.