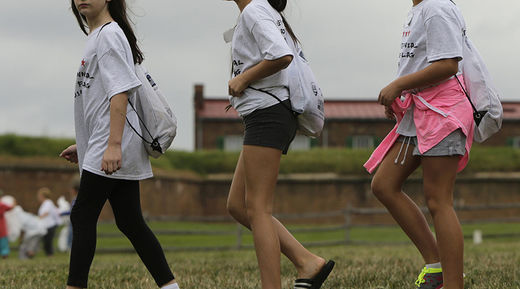 A brutal ritual where girls as young as 10 are forced to have their breasts pounded and burned with hot stones to disguise signs of pubescent development could be on the rise in Britain, campaigners warn.
Breast ironing, a process which involves using stones, hammers or hot spatulas to mutilate breast tissue, is
often performed by mothers intending to prevent their daughters from being sexually harassed or raped.
It is mostly practiced in Western and Central African countries such as Cameroon and Nigeria,
where many boys and men believe girls whose breasts have grown are ready to have sex.
The ritual, which experts say can lead to breast cancer, is growing at an alarming rate and has affected more than 3.8 million women across the world, according to a UN report.
There could be many more cases of this horrifying breast flattening technique in Britain.
'Thousands of UK girls may be at risk'
Speaking to the Independent, the UK National Committee for UN Women's London branch said breast ironing happens
"under misguided intention to 'protect' women and girls from men."