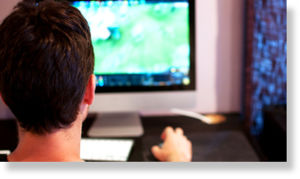 14-year-old Henrik Eide Dahl consumed 8 liters - about 270 ounces - of an energy drink so he could stay awake playing Call of Duty. Expected to make a full recovery, the teen says he now knows 'it is not good to drink that much energy drink.'
A Norwegian teen was hospitalized with severe kidney failure after a 16-hour, caffeine-fueled Call of Duty video game binge.
Henrik Eide Dahl, 14, reportedly collapsed in his high school's cafeteria last month at the end of the marathon session.
He'd consumed an astonishing 8 liters of powerful energy drinks to keep himself going.