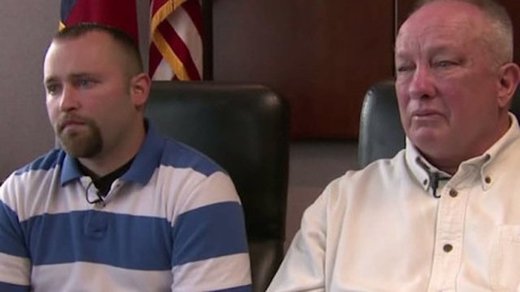 The Pickering family from Texas is celebrating a miracle this Christmas, which so nearly did not happen. With doctors about to turn off a life support machine keeping George Pickering's son alive, a desperate and armed George intervened, determined his son would live.
This year has been an eventful one for George Pickering II and his son George Pickering III. George Jr. has made a full recovery after being in a coma. With doctors set to turn off his life support machine, his savior proved to be his own father.
Upon hearing that doctors had given up hope,
a drunk and armed George Sr. marched towards the Tomball Regional Medical Center in Houston, Texas, determined to make sure his son was given more time to make a recovery, even if it meant he would spend time in jail. George Sr. barricaded himself inside with his 27-year-old son as he managed to hold off police, before something amazing happened.