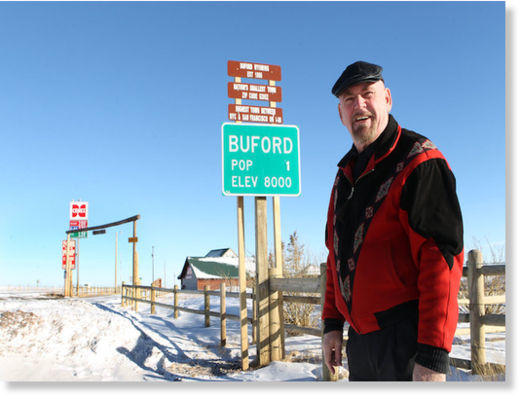 US - If you've got a spare $100,000, you could potentially become the owner of a small Wyoming town that's set to be
auctioned off next month
by its sole resident.
After more than 30 years of residing in the unincorporated community, town "mayor" Don Sammons says it's finally time to move on.
"Don, 'The Mayor', is retiring after 20 wonderful years in his town," Sammons writes on the website for his business, the
Buford Trading Post
, a gas station and store. "This entire, income producing, town is for sale; the house, the Trading Post, the former school house, along with all the history of this very unique place."
Buford, located between Cheyenne and Laramie, was first founded in the 1860s and was once home to an estimated 2,000 residents before the Transcontinental Railroad was rerouted.
Sammons moved to Buford with his family in 1980. In 1992, he bought the Buford Trading Post and has continued to preside as Buford's unofficial "mayor." Over the years, members of Sammons' family gradually moved away until he was finally left as the only resident.