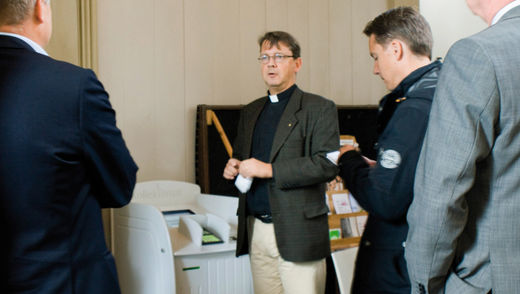 Sweden was the first European country to introduce bank notes in 1661. Now it's come farther than most on the path toward getting rid of them.
"I can't see why we should be printing bank notes at all anymore," says Bjoern Ulvaeus, former member of 1970's pop group ABBA, and a vocal proponent for a world without cash.
The contours of such a society are starting to take shape in this high-tech nation, frustrating those who prefer coins and bills over digital money.
In most Swedish cities, public buses don't accept cash; tickets are prepaid or purchased with a cell phone text message. A small but growing number of businesses only take cards, and some bank offices - which make money on electronic transactions - have stopped handling cash altogether.
"There are towns where it isn't at all possible anymore to enter a bank and use cash," complains Curt Persson, chairman of Sweden's National Pensioners' Organization.