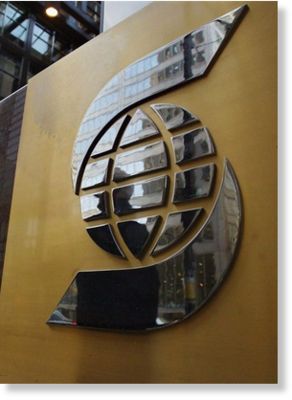 Scotiabank says it will use digital locks on data discs after three CDs containing unencrypted information, such as customer social insurance and account numbers, were lost in its internal mail system.
The bank said a "small percentage" of customers are affected, but it is warning clients as a precaution so they can monitor accounts for any fraudulent activity.
The Bank of Nova Scotia (TSX:BNS) says the loss is a rare incident and believes its clients are not at risk because the CDs are lost internally. It said it has changed its processes so future CDs will be encrypted, which means data will be scrambled unless a user has the correct computer key to open it.
"Scotiabank has very strict processes and procedures in place to protect customer privacy and confidentiality. This is a responsibility we take very seriously," the bank said in a statement.
The information on the discs was not encrypted, and was set to be transferred to the Canada Revenue Agency as part of the bank's requirements to report the information.