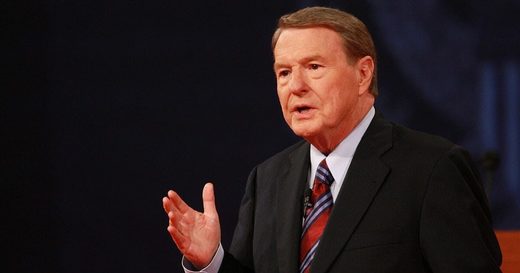 In a busy news cycle, it's sometimes difficult to notice the untimely departure of a media icon, particularly if they were known for being on public television.
And yet, a media icon is exactly what Jim Lehrer was, even if he stepped down from nightly hosting duties almost a decade ago.
I can still hum the dramatic theme to the "The MacNeil/Lehrer NewsHour" —
PBS'
nightly news show, and a favorite of my father's.