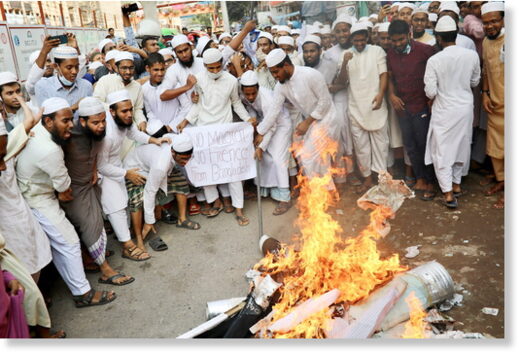 Man beaten to death and his body torched in northern Bangladesh after villagers accuse him of desecrating holy books kept in a mosque.
Hundreds of people in a Bangladeshi town have beaten and lynched a man who had allegedly desecrated the Muslim holy book, police said.
The crowd on Thursday seized two men who had been in official custody after they were accused of stepping on a Quran in the main mosque of Burimari in Lalmonirhat district
, more than 300 kilometres (186 miles) northwest of the capital, Dhaka.
"They beat one man to death and then burnt the body,"
district police chief Abida Sultana told the AFP news agency.
Sultana said the two men told the imam at the mosque that hardline fighters might have stored illegal arms inside the building, the DPA news agency reported.