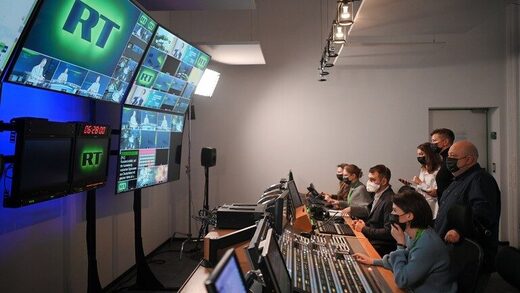 RT DE Productions - a German-based company that produces content for the RT DE TV channel and website in Moscow - has announced that it's halting all its operations in the country. The company cited "the repressive state of media freedoms within the EU."
The latest round of sanctions adopted by Brussels has made any further activities of the company in Germany impossible
, RT DE Productions said in a statement on Friday.
The ninth sanctions package introduced in December 2022 amounted to "effectively cutting off oxygen for staff," the firm said, adding that
the EU had "betrayed the reliance on the fundamental rights and freedoms recognized in the Charter of Fundamental Rights" of the bloc itself.
"The EU, in permitting the imposition of sanctions on media freedoms, has shown that the very values claimed to define the core of its existence are without any substance," the statement read, adding that the freedom of the press "does not exist in Germany today."