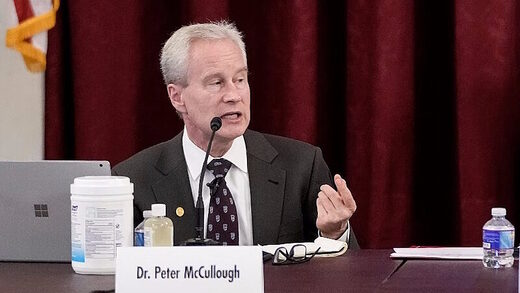 A district judge vindicated Texas cardiologist and outspoken COVID vaccine critic Dr. Peter McCullough on Wednesday, dismissing a lawsuit filed against him approximately two years ago by his former employer Baylor Scott and White Health system.
McCullough, dubbed a prominent purveyor of COVID misinformation by his detractors, was sued by the health system two years ago for allegedly violating a separation agreement and bringing the Baylor Scott and White Health name into the media. Associate Judge Tahira Khan Merritt of the Judicial District Court Dallas County dismissed the suit with prejudice.
"This is a strong victory for freedom of speech and fair balanced publication and media presentation of clinical data as it has emerged over the course of the pandemic crisis," McCullough told The Daily Wire. "My analyses and conclusions have been accurate, consistent, and have always been my own, not those of any institution."