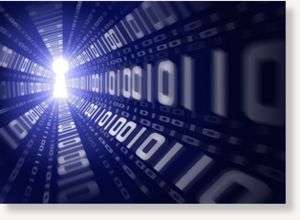 In what could be a landmark decision, US Judge Harold Baker has ruled that an IP address is not adequate evidence to pin a crime on someone. For years, the recording industry has sued individuals for copyright infringement based solely on their IP address. This reached a
new level
when lawyers began collaborating with independent filmmakers to attack large quantities of suspected BitTorrent pirates.
The lawyers logged the IPs of anyone sharing a specific item over BitTorrent. They'd get a court to force ISPs to reveal the account holders behind those IP addresses and those individuals would receive a letter requesting threatening legal action. The alleged pirates could pay a settlement fee ranging from a few hundred to a few thousand dollars, or risk being hauled to court for $150,000 plus legal fees.
Naturally, lawyers don't actually want to pursue legal action, they're just hoping to scare people into paying the settlement.
This tactic has been against tens of thousands of pirates in the last year or so.
In a similar case (
VPR Internationale v. Does 1-1017
), a Canadian adult film company sought a court's backing to demand customer data from ISPs -- a request declined by Judge Harold Baker.