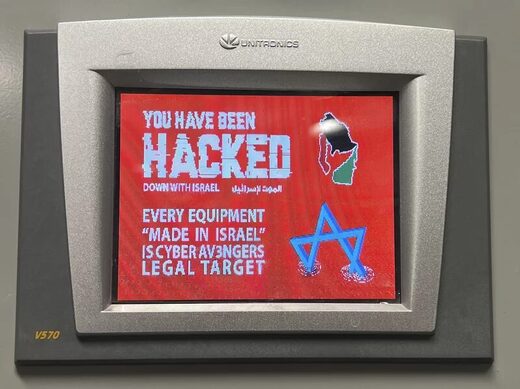 An Iran-linked hacking group is "actively targeting and compromising" multiple U.S. facilities for using an Israeli-made computer system, U.S. cybersecurity officials say.

Comment: Not only are hackers difficult to identify, the US itself admitted that it is able to cover its own cyber tracks with the footprints of other actors, therefore any claims that these groups are 'Iran-linked' is questionable.


The Cybersecurity and Infrastructure Security Agency (CISA)
said
on Friday that the
hackers, known as "CyberAv3ngers," have been infiltrating video screens with the message "You have been hacked, down with Israel. Every equipment 'made in Israel' is CyberAv3ngers legal target."

Comment: Which means that the Israeli companies, and by default, Mossad, have the backdoors to these systems.


The cyberattacks have spanned multiple states, CISA said. While the equipment in question,
"Unitronics Vision Series programmable logic controllers," is predominately used in water and wastewater systems, companies in energy, food and beverage manufacturing, and health care are also under threat
.