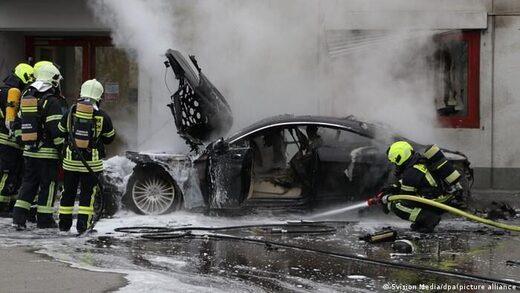 A fire broke out at a gas station at a highway service area in the German state of Hesse on Monday, killing two people and damaging vehicles and a restaurant, police said.
They said
a witness reported a small explosion at around midday, with a fire breaking out near the pumps shortly afterward
.
The body of
one victim was found in one of two cars damaged by the fire, and another dead person was found nearby
, they said.