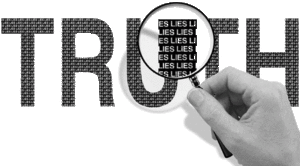 "It is error only, and not truth, that shrinks from inquiry." - Thomas Paine
In its landmark ruling on the Pentagon Papers, the US Supreme Court said: "Only a free and unrestrained press can effectively expose deception in government. And paramount among the responsibilities of a free press is the duty to prevent any part of the government from deceiving the people and sending them off to distant lands to die of foreign fevers and foreign shot and shell."
Our "free press" is clearly abdicating its responsibilities. Worse yet, mainstream media do much more to aid and abet government deception than to expose it. For example,
The New York Times
and
The Washington Post
functioned as cheerleaders to deceive the people in America's disastrous, illegal invasion of Iraq. Enter WikiLeaks to take on a job shirked by our "free press".
Our government fears WikiLeaks, not because it poses a national security threat, but because it exposes government deception. Deception is the currency of our political system. If our government couldn't lie to the people, our present system of lobbyists transferring millions from special interests to our so-called "representatives" in return for taxpayer billions would disintegrate.
Democracy requires that the people know the truth. The truth is our government often lies to us. The truth is our government's foreign policies make us less secure (we're making enemies faster than we can kill them). The truth is government deception is used to justify spending trillions on endless, illegal wars and on an endless, bogus "war on terror", which has killed and maimed hundreds of thousands of foreigners and tens of thousands of Americans.