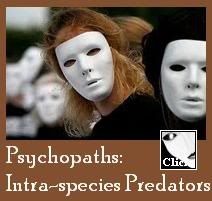 Statistically, your chances of dying from a bee sting or a lightning strike are much greater than your chances of dying in a terrorist attack in America.
The anthrax attack and the Fort Hood shooting had nothing to do with foreign terrorists. The shoe bomber and the underwear bomber were not attacks in the US. I'll give you the Times Square bombing, even though it was such an utterly incompetent failure that it's difficult to believe that it was actually meant to succeed. I mean, really, what kind of moron thinks that a large firecracker will blow up a propane tank? If they actually had meant to kill people it would have been ten times easier and almost foolproof to just fill a Ryder truck with drums of gasoline, stop it in one of the tunnels at rush hour, and torch it.
The anthrax attacks, in particular, were traced to U.S. scientists at Fort Detrick, MD who were viciously anti-Muslim. These attacks had absolutely nothing to do with Al Qaida, and everything to do with
causing enough hysteria to enable the administration's plans to repeal the Bill of Rights
piecemeal without anyone daring to protest. Blaming these attacks on Muslim terrorists is simply the worst kind of disinformation, and this is no longer even controversial.