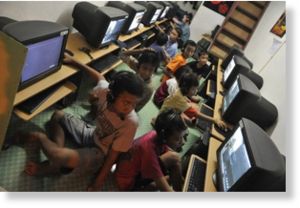 The family of a budding computer programmer have on Saturday launched a campaign to raise awareness about the health risks of playing online computer games after their son died following a marathon session on his Xbox.
A post-mortem revealed that 20-year-old Chris Staniforth -- who was offered a place to study Game Design at Leicester University -- was killed by a pulmonary embolism, which can occur if someone sits in the same position for several hours.
Deep vein thrombosis normally affects passengers on long-haul flights, but medical experts fear youngsters who spend hours glued to their consoles might also be at risk and have urged them to take regular breaks.
Professor Brian Colvin -- an expert on blood-related conditions -- said it was "unhealthy" for youngsters to spend long periods in front of their consoles.