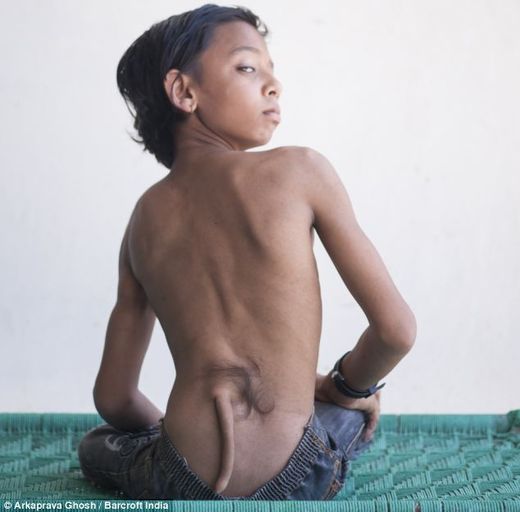 Arshid Ali Khan has been hailed a reincarnation of the Hindu god Hanuman
Local people believe their wishes will come true if they visit him
But, Arshid is considering surgery to remove the tail and help him walk
He has not been formally diagnosed but could have a type of spina bifida
An Indian teenager is worshipped as a god because he has a 7ins 'tail'.
Arshid Ali Khan, 13, has become a divine symbol in the state of Punjab.
Locals have hailed him a reincarnation of the Hindu monkey god Hanuman - and refer to him as Balaji.
However, Arshid has to use a wheelchair and he is considering having the 'tail' removed.
He said: 'This tail has been given to me by God. I am worshipped because I pray to god and the wishes of people come true.