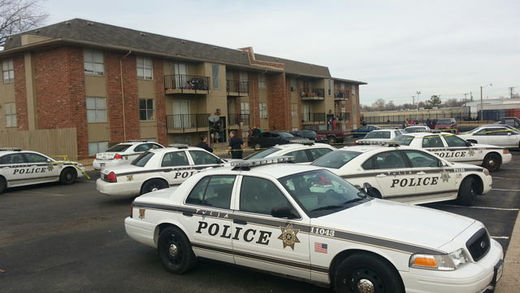 Four women have been found dead in a south Tulsa apartment Monday afternoon.
Tulsa Police got a 911 call shortly after 12:30 p.m. about four people found dead at the Fairmont Terrace Apartments in the 5800 block of South Owasso.
News On 6 crime reporter Lori Fullbright says police told her the victims are four women who were shot to death in one apartment. A 4-year-old boy was also inside but was not hurt.