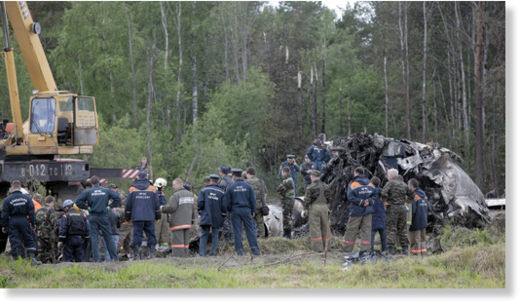 The crew of the Russian Tu-134 passenger plane that crashed on Monday near the northern city of Petrozavodsk could have mistaken a highway near the airport for the runway, a test pilot said on Wednesday.
The RusAir Tu-134 jet took off from Moscow and was due to arrive in Petrozavodsk, the capital of Karelia, at 12:04 a.m. on Tuesday (20:04 GMT Monday), but crash landed on a nearby highway, which was shrouded in fog.
"We also took this highway for the runway on several occasions in poor weather," said Vadim Bazykin, who has flown passenger planes in and out of the Petrozavodsk airport for more than 10 years.
Bazykin said the Tu-134 was a very reliable aircraft and compared it with the famed Kalashnikov rifle.