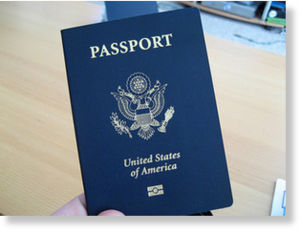 Angry about the latest tax hikes? Each year, thousands of Americans pack their suitcases, rip up their US passports and move permanently overseas to prevent Uncle Sam from taking their money.
In the first three quarters of 2012, more than 1,100 Americans renounced their citizenship and made their homes elsewhere, according to the Federal Register. Available data does not yet include those who left in the fourth quarter, but it is on track to surpass the 1,781 Americans who relinquished their passports in 2011. And the number of Americans who ditched the US in 2011 was seven times higher than those who left in 2008.
With 6 million US citizens living abroad and continuing to pay US taxes, expatriates increasingly abandon their citizenship for the sake of saving cash. The US is the only industrialized country that requires its overseas citizens to pay income taxes - even if their income is generated abroad.
And for wealthy expatriates, the financial consequences of remaining a US citizen are most severe. Individuals earning more than $400,000 a year and married couples earning more than $450,000 a year will be paying an income tax rate of 39.6 percent - which is up from last year's rate of 35 percent.