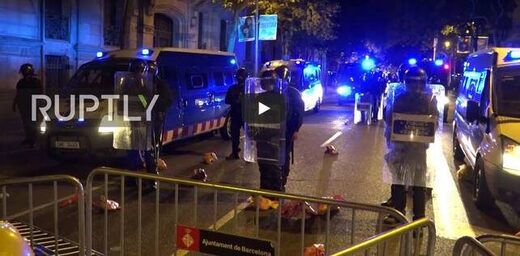 Following the Spanish Supreme Court's decision to uphold the suspension of regional president Quim Torra, hundreds of protesters took to the streets, some of whom pelted heavily armed police with pigs' heads.
The protests were organized by the Committees for the Defense of the Republic, and
supporters filled the streets of the Catalonian regional capital to express their indignation at the decision, as well as their growing ire over Madrid's handling of the coronavirus pandemic
.
When the protesters reached the Public Prosecutor's Office, they were stopped by a barrier erected by the police, the Mossos d'Esquadra, at which point they began bombarding the officers with the severed hogs' heads. Local media reported that there were at least five arrests during the marches.