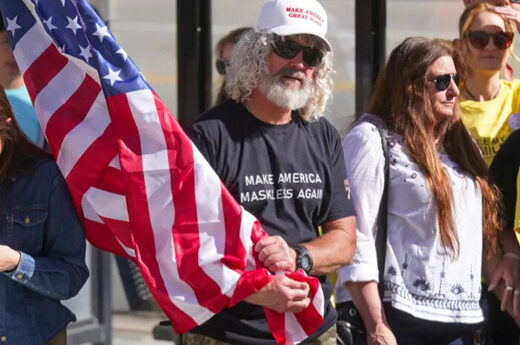 Utah's governor said Thursday the state has
no plans to require masks for students in K-12 schools next fall, following months of mounting pressure from parents calling for the mandate's end.
Republican Gov. Spencer Cox has previously defended his administration's decision to mandate masks in schools this school year against parent protests, but now says
the state's rising vaccination rates indicate that districts are prepared to limit restrictions.
He spoke to The Associated Press:
"We now have the ability for those that have concerns about the virus to protect ourselves much more. We have better masks available and opportunities for people to make those decisions."
Dozens of districts nationwide have already dropped mask mandates and many more districts have indicated they are likely to not require them next fall.
At least half of states still have statewide mask mandates in place, and many school districts still require masks. The school-tracking site Burbio found 62% of schools were offering in-person learning every day by late April.