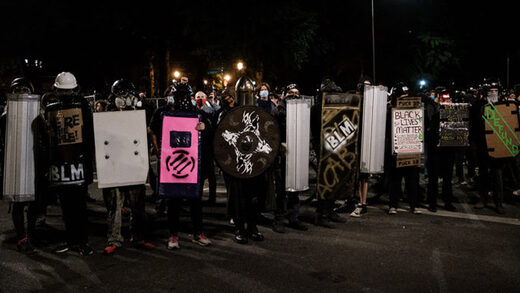 Should the federal government intervene in these democrat-controlled cities that are being pillaged and burned down by left-wing anarchists, or should the President sit back and watch these cities burn?
If he does nothing, President Trump runs the risk of being seen as weak, allowing mobs to tear down courthouses, loot commercial districts, and take over entire police precincts. But by staying out of the state and local city business, President Trump may ultimately get to show strength and resolve,
letting these liberal voters live with the consequences
of their "peace," "love," and "equality."
Democrat-ruled cities should clean up their own mess
Yes, these left-wing mobs are threatening innocent lives, tearing down businesses, and waging war on police,
but it's the democratic mayors and governors who are justifying this politically motivated violence and crime, right along with their
cohorts at
CNN, MSNBC
, and
ABC News
.
This is a peaceful protest, they advertise, but the voters there now fear for their lives and must live under constant intimidation from the left-wing mobs. Why should the federal government get involved and clean up the mess that these democrat-run cities have created? How will these liberal cities, like Portland, Eugene and Seattle ever see the root of the problem if the President comes in and cleans up their failures?