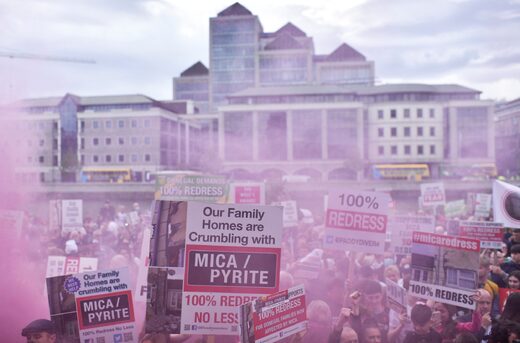 Thousands of homeowners across Ireland marched on Dublin on Friday demanding 100% redress for homes affected by what has been dubbed "the Mica scandal".
The protesters are
calling for the government to compensate the full cost attached to rebuilding their homes which have been affected by defective building blocks.
The Mica scandal, named after the mineral in the bricks that absorbs water and causes walls to crack and crumble, is estimated to have affected more than 20,000 homes.