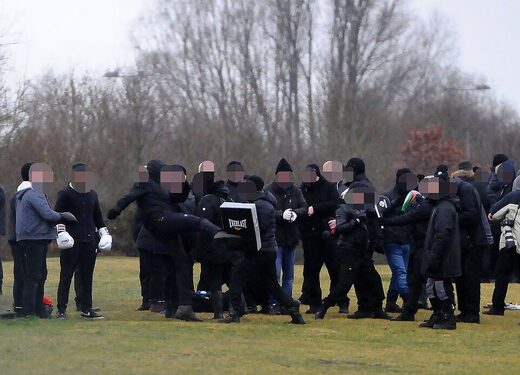 A group of hardline anti- vaxxers is running military-style training sessions in preparation for a 'war' on the Government.
Alpha Men Assemble is threatening to target jab centres, schools and the police, with volunteers drilled by former members of the Armed Forces.
A Daily Mail reporter infiltrated the group's preparations at a park in Staffordshire as the mostly middle-aged and white male crowd readied itself for direct action. Danny Glass, a former Royal Fusilier, called on those present to 'take it to the Old Bill' and warned the fight was 'not for the faint-hearted'.