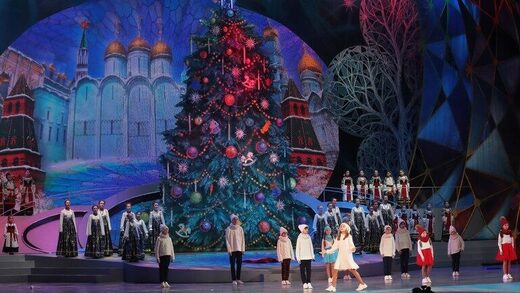 Moscow's traditional winter holiday festivities, held under the boughs of a giant Christmas tree, have been axed for a second straight year as Russia grapples with high rates of coronavirus transmission, the Kremlin has confirmed.
Announcing the cancellation on Thursday, Elena Krylova said that "unfortunately, due to the difficult epidemiological situation and in order to prevent the spread of Covid-19, especially among minors, it was decided that
the traditional children's New Year's performance at the State Kremlin Palace will not go ahead."
The New Year's spectacle
will be aired at the end of December on TV without an audience and will also be available online
, Krylova promised. The two-week long non-working period is Russia's main national holiday, having replaced Christmas as a non-religious celebration in the Soviet era.