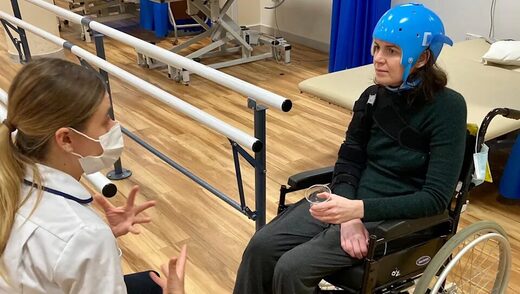 An Australian actress living overseas has received an influx of support after suffering from a rare side effect of the Covid-19 vaccine.
Melle Stewart,
a healthy 40-year-old Australian actress living in London, was "happy" to receive her first dose
of the AstraZeneca Covid vaccine.
According to GoFundMe,
"she has been and continues to be an advocate for vaccination"
, however her life was turned upside down on June 8, two weeks after her first dose.

Comment: This reveals how the propaganda has managed to overide people's critical thinking and survival instincts.