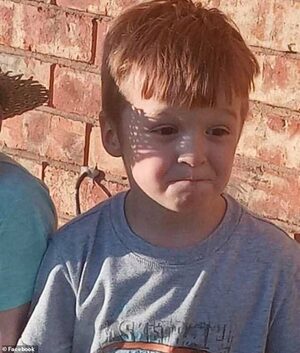 A four-year-old boy was found stabbed to death on a Dallas street after he was allegedly abducted from his bed by a teen now facing charges for kidnapping.
A jogger came across the body of Cash Gernon in the city's Mountain Creek neighborhood at around 7am Saturday, Assistant Police Chief Albert Martinez said, adding that it appeared the child suffered a violent death from an 'edged weapon'.
Darriynn Brown, 18,
was arrested in the case hours later and was charged with kidnapping and theft
. Police said they also anticipate additional charges pending the results of a forensic analysis.