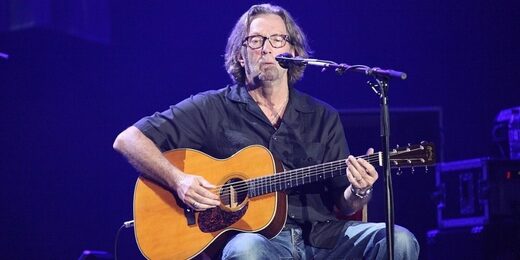 Legendary rocker
Eric Clapton
appeared on the
Real Music Observer
YouTube channel last week, to discuss vaccination and mass formation psychosis, the theory made popular recently by
Dr. Robert Malone.
In the interview, Clapton discusses how he himself took the vaccine, but now regrets it.
Clapton says that he was tricked into getting the vaccine early on by subliminal messaging, and warned the public not to fall for the same tricks.
Clapton then discusses mass formation psychosis, a form of mass hysteria, which is described as "a phenomenon that transmits collective illusions of threats, whether real or imaginary, through a population and society as a result of rumors and fear,"
saying that he initially missed out on the memo for mass formation psychosis, saying that he later realized that there was a memo.