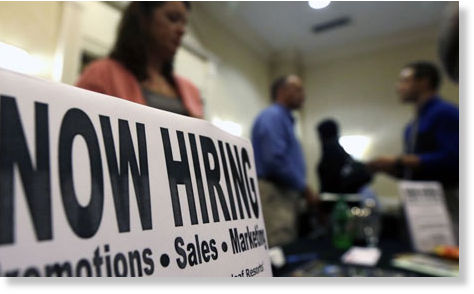 Jobless claims increased by 38,000 to 368,000 last week - more than forecasters expected and the largest rise since November
The number of people filing their first claim for unemployment benefits in the US has risen by more than forecasters expected.
Initial jobless claims increased by 38,000 to a seasonally adjusted 368,000 in the week ended January 26, the Labor Department said Thursday. The rise was the largest since early November, when claims spiked in the wake of Hurricane Sandy.
The rise was higher than the 365,000 figure forecast by economists, but the jobs market still appears to be slowly recovering. Claims above 400,000 signal a deteriorating jobs market. The latest weekly figures come ahead of Friday's monthly non-farm figures, which give a far more comprehensive picture of the US jobs market.