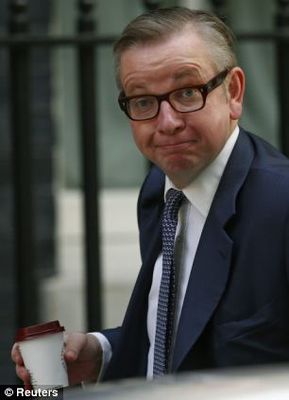 Families become so poor they are forced to turn to food banks because of their own 'decisions', Michael Gove has claimed.
The Education Secretary argued that people who find themselves unable to buy essentials, including food and school uniforms have themselves to blame for being unable 'to manage their finances'.
The remarks were condemned by Labour and 'insulting and out of touch'.
More than half a million people across Britain have turned to food banks to stave off hunger, according to charities.
Ministers have previously argued that a surge in demand has in part been fuelled by jobcentre staff being allowed to refer the unemployed to food banks for help.
Cuts to benefits, frozen or falling wages and rising living costs have been blamed in part for some people struggling to make ends meet.
Mr Gove was challenged over reports that one in four parents are having to borrow to pay for school uniforms and some food banks were distributing uniforms to struggling parents.