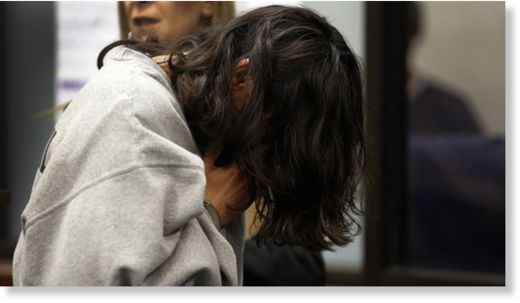 A San Diego Superior Court judge sentenced Patricia Corby, a Carmel Valley woman who drowned her 4-year-old autistic child in a bathtub in March, to 15 years to life in prison Monday.
Corby had pleaded guilty to second-degree murder on Dec. 27 for killing her son, Daniel, on March 31. Judge Charles Gill handed down the sentence at a hearing where distraught relatives of Daniel blasted the 37-year-old mother for killing her son.
"You are a loathsome person, and you deserve everything you get," said Duane Corby, the boy's father.
During the hearing, Patricia Corby sobbed loudly and hung her head, at one point moaning, "Stop, stop," at the harsh comments from family members.